Pls click the button up there if u like to it.. and we will proceed with the order... >_<,

we are currently doing a survey on whether or not to sell the t-shirt. if majority of u are willing to purchase it. we will be selling it soon




i've been getting lots of question bout the design only designed for HONGKI..
well.. its available for ALL of the members and if u love them all there's also one for FTISLAND.
so no worries!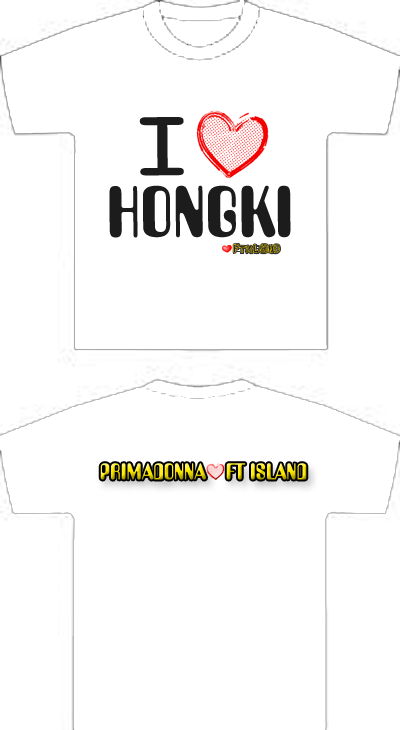 KREDIT: sammibball for the design.