Hello Pris,
MY FT Island plan to buy gifts for FT Island but we did not have enough budget, so we really need Primadonna & Primadude help by giving us donation. Each person can contribute RM 10 but if you want to contribute more, you more than welcome.
Here are among the list that we plan to buy for FT Island
KLCC Twin Towers merchandise (either key chains, KLCC Twin Tower miniature, postcards)
p/s: have not survey the merchandise price yet, will survey this Sunday
This merchandise represent MALAYSIA.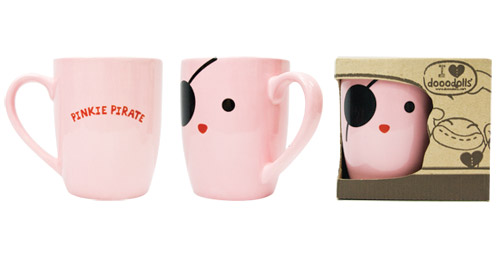 Pinkie Pirate Mug RM 23.90 each
we going to buy 5 of this cute Mug
have any other suggestion ? Please leave your comment..
p/s: we will buy according on how many money we manage to collect
please email to
myftiproject@gmail.com
for details how to contribute ,tq
dateline for contribution: 23th Sept