1st Malaysia Primadonna's / Primadude's (MY FTiSLAND) Gathering 2011
Go to page :

1, 2, 3, 4

Date to do our gathering....
ira ackles
FTi Fans

darla carolina wrote
nak join but I dok JB , study kat kedah pulakk . tak tahu lha bile free Sad how baddd . tapi mybe bulan 11 tu tgh cuti sem kot .
Ok ler tu kalu cuti sem... moh ler sini... kita gather reramai... share ape jer psl FT Island... kan best?... >_<,
alice wrote
i'm so dyinGG! dah lah 2 hari lepas FT ISLAND went to singapore korean waves concert

i already PM You
Tu ler psl... aish x singgah langsung kat Malaysia... *sob* *sob* *sob*
psl registration tu dh dpt... x sabo nk jumpe kat sane... ekekekeee~~~
islandbesties wrote
nk join jugak...tp cm hard jer coz cibok ngn final exam...
jauh lg..isk..isk..isk.. Crying or Very sad
bdw, wish u all success and have a great time together Very Happy

Alaaaaa~~~ dh x dpt jumpe sorng Prim's... Aish! rugi3. *geleng* *geleng* *geleng*...
_________________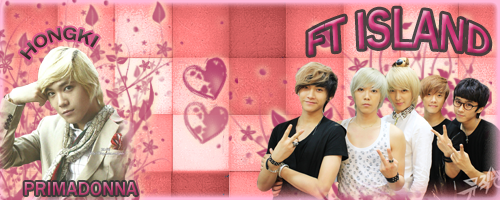 cOOl+CuTEnesss+chARm+nAUgthY+maCho+bEautIFul
=
FT ISLAND



Go to page :

1, 2, 3, 4

Permissions in this forum:
You cannot reply to topics in this forum